Correction: iPhone XS and XS Max Smart Battery Cases Have Larger Capacity Than Previous Versions
Source: https://www.macrumors.com/2019/01/16/correction-iphone-xs-battery-cases-larger-capacity/
While reports today suggested that Apple's new
Smart Battery Cases for the iPhone XS and iPhone XS Max
have lower battery capacities than previous versions for iPhone 6 and iPhone 7 models, it turns out the new cases actually have larger capacities than the old ones when taking voltage into consideration.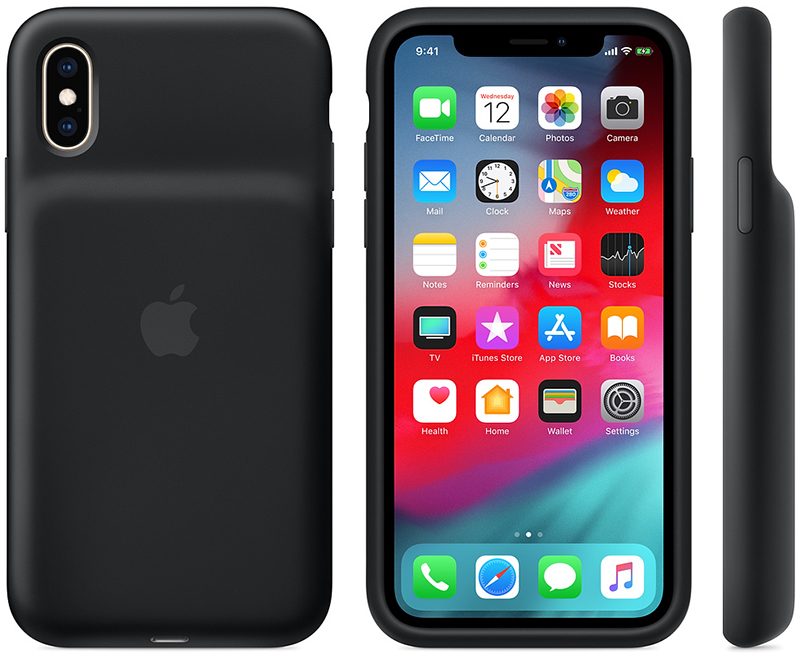 The new iPhone XS and iPhone XS Max cases are rated at 1,369 mAh, lower than the iPhone 6/6s case at
1,877 mAh and iPhone 7 case at 2,365 mAh
, but according to Rene Ritchie, there are actually two such cells in the case.
As a result, the new cases run at a higher voltage that yields a total of 10.1 Wh of energy compared to 7.13 Wh for the iPhone 6/6s case and 8.98 Wh for the iPhone 7 case.
Also, New Battery Cases have more/higher density batteries than previous generations.

They use 2 cells now instead of 1. So, you're getting around 1.4 additional watt hours and almost 400 more milliamp hours.

BUT power efficiency is WAY more important than quantity these days. pic.twitter.com/VfZCaVWPz8

— Rene Ritchie (@reneritchie) January 16, 2019
Some more context: while the mAh rating is lower, the Wh rating (10.1 Wh) is higher because it's operating at a higher voltage. 7.13 on 6, 8.98 on 7 (they didn't list V).

My colleague @marksmirniotis goes into the differences between the measurements: https://t.co/BdqeWpLr3f https://t.co/rW9LYJzjzW

— Nick Guy (@thenickguy) January 16, 2019
Paired with Smart Battery Cases, Apple says the iPhone XS gets up to 33 hours of talk time, up to 21 hours of internet use, and up to 25 hours of video playback, while the iPhone XS Max gets up to 37 hours of talk time, up to 20 hours of internet use, and up to 25 hours of video playback.
Of course, real-world testing will prove more valuable than tech specs, so we'll see how the new cases truly stack up in the coming days.
Apple introduced Smart Battery Cases for the iPhone XS, iPhone XS Max, and iPhone XR yesterday. All three are priced at $129 in the United States, with deliveries and in-store availability slated to begin this week. Apple says the cases are
not compatible with the iPhone X
, but
results have varied so far
.
This article, "
Correction: iPhone XS and XS Max Smart Battery Cases Have Larger Capacity Than Previous Versions
" first appeared on
MacRumors.com
Discuss this article
in our forums